Our experts for Employee Experience
Gerd Beidernikl
Founder & Owner | Managing Director
Gerd Beidernikl is a sociologist, systemic coach, certified psychological trainer, certified management consultant and certified data protection expert. He has been assisting companies in questions of organisational development for 20 years and is one of the top experts in the field of employee surveys and 360-degree feedback in Austria, Germany and in Switzerland.
As managing director of vieconsult, Gerd proves every day anew that the development of an exceptional corporate culture starts with the "employee experience" – also in his own company. He ensures that we enjoy coming to work on Monday mornings just as much as we enjoy going into the weekend on Friday afternoons. His innovative spirit and optimistic let's-do-it attitude contribute to the fact that we are constantly growing and improving our performance both as individuals and as a team at vieconsult.
What colleagues say: "Gerd is a true visionary and always one step ahead, yet remains flexible and has both feet on the ground in everyday project work. Despite the busy schedule, he always manages to conjure up a free time slot for the team, to find an open ear for every team member and to spread a positive mood – he literally lives our vision of wanting to be 'Best Employer'!"
Find out in the interview with Gerd Beidernikl (in German only) what motivated him to found vieconsult GmbH!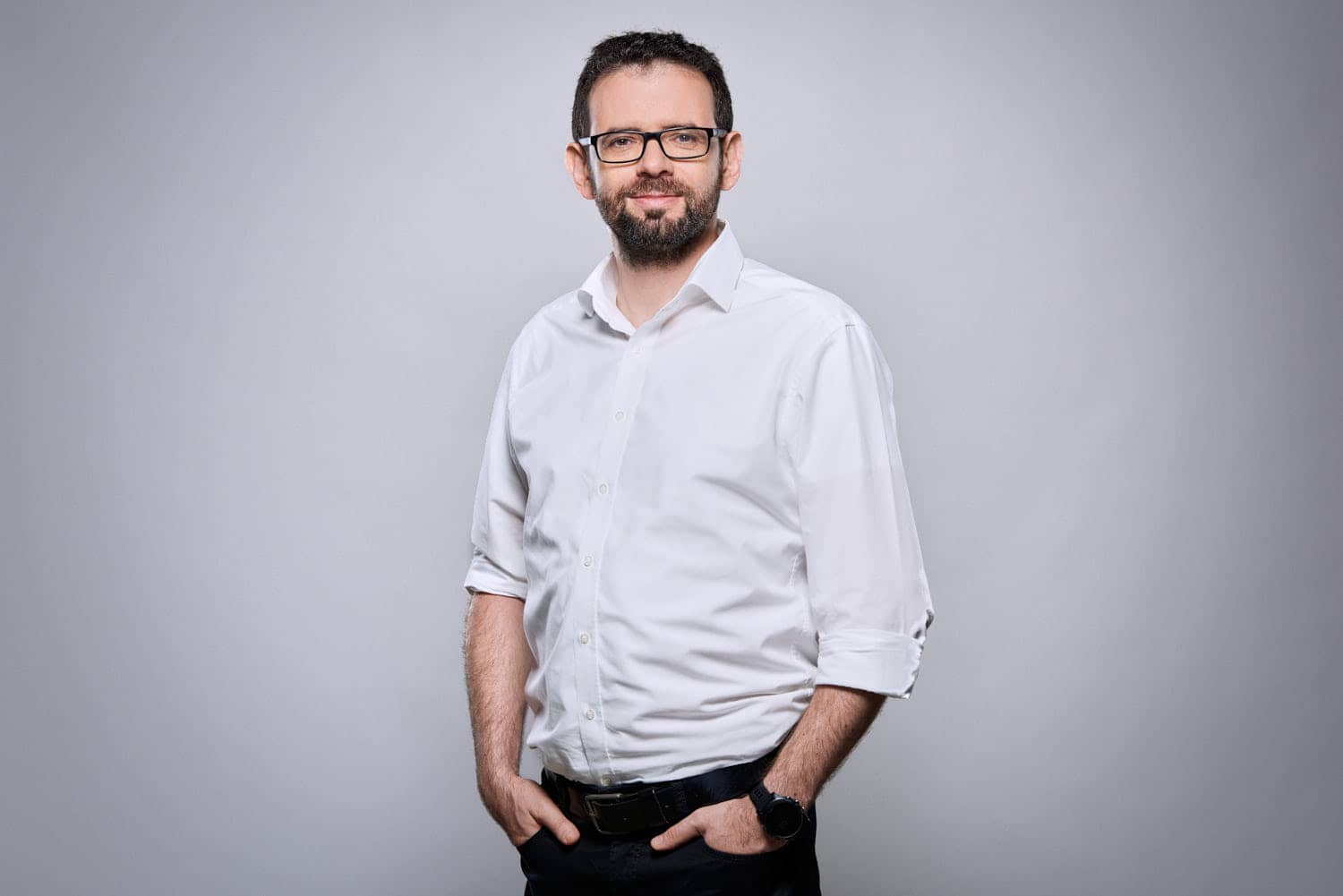 [!]
Be professional!
We know what we can and cannot do. We are professionals in our work, and thus we learn something every day. Professionalism is not a condition; it is our approach during all projects.
[.]
Keep it simple.
The world is complex, maybe even VUCA. Let's not make it even more complicated! We are looking for effective solutions that make a difference for our customers.
[:)]
Show passion 🙂
We love what we do and the fact that our projects have a positive impact on jobs worldwide. We share this passion with our customers.
Life is too short for ineffective projects!
You have a project-related issue that you want to discuss?
You would like to become part of our team?
We are looking forward to getting into contact with you!